News
ROCK YOUR SUMMER WITH 3D MANICURE
As the weather gets warmer, our beauty choices brighten and lighten up from head to toe. Nail art is super-hip right now and 3D nail art — where you add embellishments to your fingernails — takes it up a notch.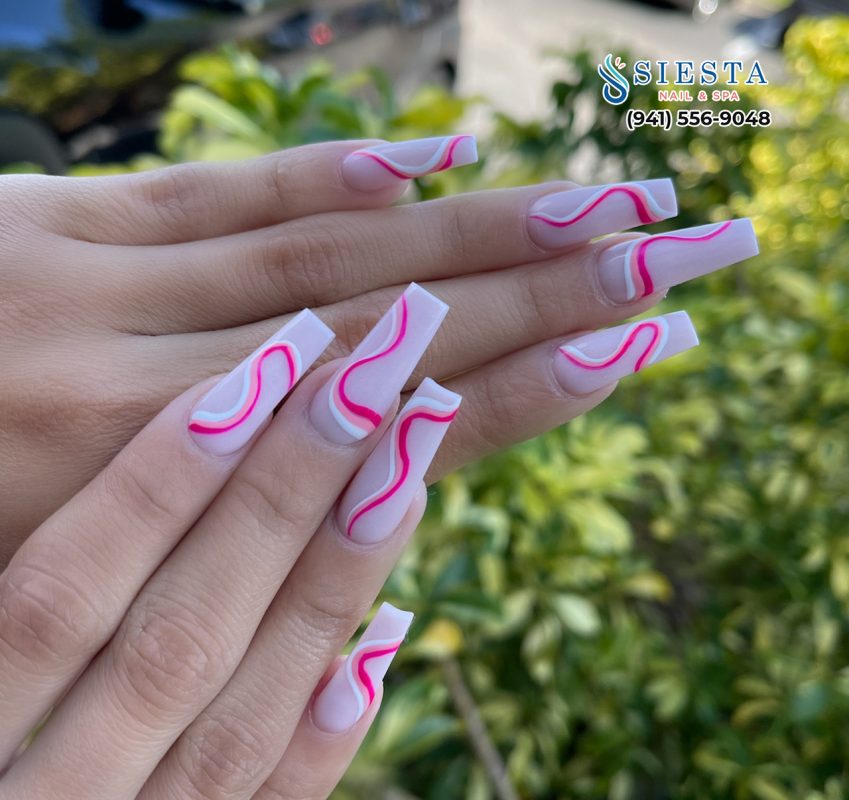 3D FLOWER NAIL ART DESIGNS
Flower designs on nails are always super cute, simple and elegant. Feminine and elegant, this enchanting nail style is great for all seasons. They create a really cool effect with its natural texture and design and always draw one's attention for their cute and colorful styles. 3D flower nail art will be a pretty way for a girl to embellish her nails.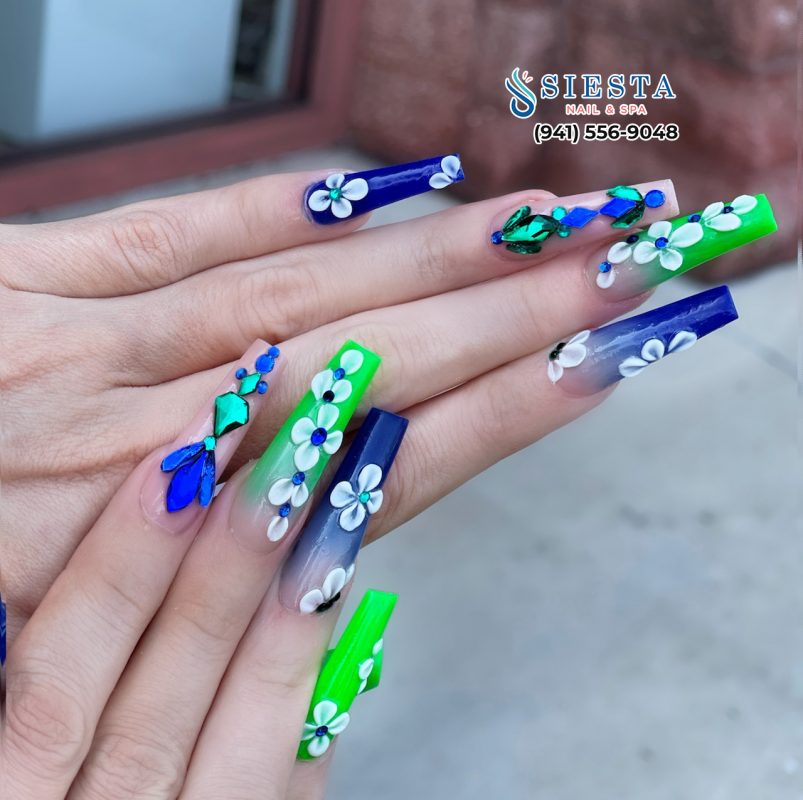 3D NAIL DESIGNS with GEMS, CRYSTALS, RHINESTONES
How will you make your manicure bling-bling? Have you thought about adding some amazing gemstones onto your nails to create a bright look? Nail art with rhinestones, gems, pearls and studs make you nail designs sparkle and shine. Adding nail gems to your manicure is a sure way to make your hands pretty and interesting. Rhinestones, gemstones, pearls and jewels are available in a large selection of colors, shapes, and sizes.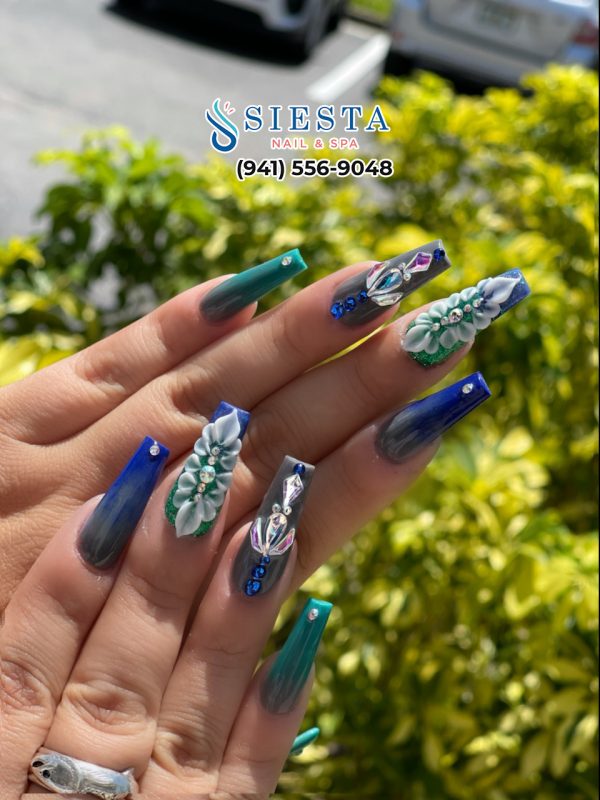 3D UNICORN NAIL ART DESIGNS
From highlighters to doughnuts, unicorn everything is arguably one of the biggest millennial trends. So why should you deprive your nails of a mystical makeover? Charming, mesmerizing and glamorous, with 3D unicorn horn nails, unicorn-obsessed fans can now identify each other in public when they wear this design on their nails.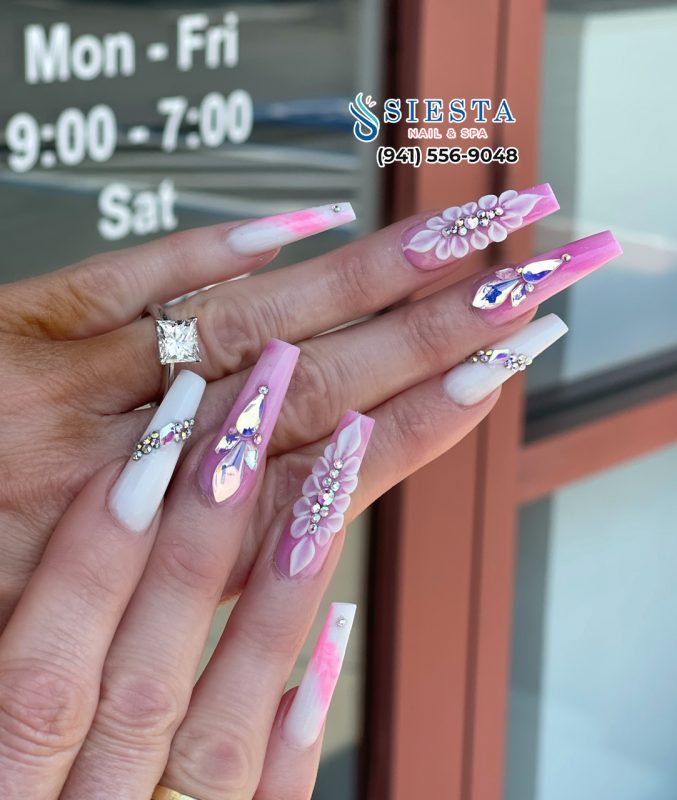 Nail salon 34231 | day spa | nail salon near me | Sarasota Florida 34231 | Siesta Nails Spa | coffin nail designs | ombre nail art | manicures pedicures in Sarasota | dipping powder near Florida 34231 | professional nail care | the best nail salon Sarasota FL 34231